Cardiovascular Surgery
Specialized medical services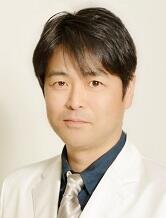 In addition to general cardiovascular surgical diseases (coronary artery disease, valvular disease, aortic disease, congenital heart disease, etc.) that are indicated for surgical treatment,advanced medical treatments for heart failure include heart and lung transplantation, auxiliary artificial heart, and regenerative medicine. We are also actively engaged in transcatheter aortic therapies (TEVAR/EVAR), transcatheter aortic valve implantation (TAVI), MICS and robotic surgery as minimally invasive treatments.
For general outpatients, several doctors are responsible for each specialty, but it is possible to deal with all cardiovascular surgical diseases.
Cardiovascular surgery is conducted every day from Monday to Friday, and more than 1,000 cardiovascular surgeries are performed every year. Open heart surgery has been conducted since the early days of cardiovascular surgery in Japan in the 1950s, and cases are regularly followed up as outpatients for decades after surgery.
Features
In regard to advanced heart failure, our institute is one of several centers where heart transplantation and ventricular assist device implantation are performed. We have actively introduced advanced surgical technologies such as implantable ventricular assist devices and regenerative therapy in cooperation with Cardiovascular Medicine.
Endovascular stenting is actively performed in patients with aortic aneurysm. For the first time in Japan, we have introduced transcatheter aortic valve replacement in patients who have severe aortic stenosis and cannot tolerate open heart surgery. We can provide compromised patients, who cannot tolerate open heart surgery, with such less invasive therapies. Patients in serious condition who are not indicated for surgical procedures may undergo these advanced medical techniques.
We systematically engage in close follow-up from newborn to adulthood in close cooperation with Pediatric Cardiovascular Medicine, Cardiovascular Medicine, and Obstetrics & Gynecology. We also perform minimally invasive open heart surgery to minimize the surgical wound cosmetically and provide surgical and medical therapies to patients with congenital heart disease.
Considerations in referring your patients to Cardiovascular Surgery
We actively accept all patients with acute myocardial infarction or aortic dissection, or those who require an emergency procedure, as well as those with serious cardiac failure who require IV inotropics, aortic balloon pumping, or a percutaneous extracorporeal circulation system. In critical cases, we will promptly send our staff to your hospital in order to check the patient's condition and confirm the patient's own wishes and the family's wishes before transferring the patient to our hospital. Please make arrangements for this when needed.
Information for Outpatients
Consultation times
| | |
| --- | --- |
| First visit | 8:30 am to 11:00 am |
| Revisit | 8:30 am to 11:30 am |
| Revisit with appointment | 8:30 am to 3:00 pm |
※First-time visitors to Osaka University Hospital must have a referral from a physician.
Outpatient consultation days
Monday to Friday
Non-consultation days
Saturdays, Sundays, Holidays New Year's Holidays: Dec. 29 to Jan. 3
Public Information