Trauma and Acute Critical Care Center
Trauma and Acute Critical Care Center
Specialized medical services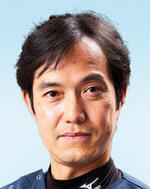 The Trauma and Acute Critical Care Center was designated a tertiary emergency medical facility for serious acute conditions in 2001.
We accept only severe cases transported directly from the scene by an emergency response team or those referred from another medical facility, treating 900 to 950 inpatients a year. The center is equipped with the most advanced intensive care capabilities, including a dedicated emergency room, a two-tube high-speed helical CT scanner, an angiography room with Xper CT capability, an emergency laboratory, a percutaneous cardiopulmonary support device, an aortic balloon pump, continuous hemodiafiltration apparatus, ultrasonotomography, floating bed for burns, and a patient monitoring system with electronic fever type tables.
According to the recent hospitalization statistics, approximately 40 percent of the cases were of external causes such as trauma, poisoning and burns, while approximately 60 percent were of internal cause such as disease or obstetrics emergency. Staff of the hospital's Stroke Center, Heart Center, Center for Maternal, Fetal and Neonatal Medicine work with the staff of the Trauma and Acute Critical Care Center to provide effective team medical care, accepting and treating severe central neurological emergencies (16% of annual admitted cases), circulatory emergencies (18%), pediatric cases under age 15 (6%) and obstetrics emergencies (1%).
| | |
| --- | --- |
| Director | ODA Jun |
| Assistant Director | OGURA Hiroshi |
Features
The history of our facility, which was established in 1967 as the first full-fledged dedicated severe emergency center in Japan, was presented by NHK on the program Project X. Throughout our history we have consistently aimed to build an emergency medical program which develops pioneering diagnostic and treatment techniques.
We have operated a helicopter ambulance at the commission of Osaka Prefecture since 2008. By mobilizing the helicopter ambulance from the heliport atop the hospital, a specialized emergency physician and registered nurses are quickly dispatched to the scene to provide emergency care, and rapid transport to specialized medical facilities is possible. It also plays a central role in large scale disasters and engages in widespread disaster care not only in the Kinki region, but also in the Chugoku, Shikoku, Tokai and Hokuriku districts.
More details can be found here (Japanese version only).
Trauma and Acute Critical Care Center
Information for Outpatients
Consultation times
| | |
| --- | --- |
| First visit | 8:30 am to 11:00 am |
| Revisit | 8:30 am to 11:30 am |
| Revisit with appointment | 8:30 am to 3:00 pm |
※First-time visitors to Osaka University Hospital must have a referral from a physician.
Outpatient consultation days
Monday to Friday
Non-consultation days
Saturdays, Sundays, Holidays New Year's Holidays: Dec. 29 to Jan. 3
Public Information