Infectious Diseases
Specialized medical services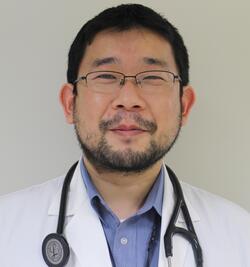 You may not be familiar with the department of "Infectious Diseases". Department Infectious Disease medicine is a department that diagnoses patients with suspected infectious diseases and treats those diagnosed with infectious diseases. Infectious diseases can present with a variety of symptoms such as fever, cough, sore throat, etc., and can sometimes be difficult to diagnose. Infections caused by rare pathogens or bacteria that are resistant to antimicrobial agents could be difficult to treat.
Our mission at the Department of Infectious Diseases is to treat patients with such infectious diseases that are difficult to diagnose and treat.
In addition to this, we plan to start an outpatient vaccination clinic for vaccination and infection prevention consultations. We will provide consultations on vaccinations for the prevention of infectious diseases required in various situations, such as the traveler's vaccine before going on an overseas trip or the pneumococcal vaccine before an upcoming surgery to remove the spleen.
Features
The Department of Infectious Diseases at Osaka University Hospital is staffed by specialists in infectious diseases. All physicians are experienced in general infectious diseases, and are capable of treating a wide variety of infectious diseases, including COVID-19, infectious diseases of immunocompromised patients, infectious diseases contracted overseas (imported infectious diseases), and sexually transmitted diseases.
Requests at the time of referral
The Department of Infectious Diseases hopes to contribute to the treatment of infectious diseases not only in Osaka Prefecture, but also in Kansai area and throughout Japan. If you wish to receive medical care at the Department of Infectious Diseases, please make an appointment through the Patient Comprehensive Support Center at the main hospital.
Information for Outpatients
Consultation times
| | |
| --- | --- |
| First visit | 8:30 am to 11:00 am |
| Revisit | 8:30 am to 11:30 am |
| Revisit with appointment | 8:30 am to 3:00 pm |
※First-time visitors to Osaka University Hospital must have a referral from a physician.
Outpatient consultation days
Monday to Friday
Non-consultation days
Saturdays, Sundays, Holidays New Year's Holidays: Dec. 29 to Jan. 3
Public Information