Rehabilitation Medicine
Specialized medical services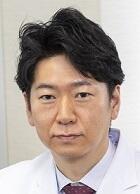 The Rehabilitation Medicine was established on January 1, 2016. It is composed of: a director, a deputy director, 3 residents and 27 technical staffs (19 physical therapists, 5 occupational therapists and 3 speech therapists). Physical therapy addresses impaired motor function (muscular strength, joint range of motion, coordination, cardiopulmonary insufficiency, etc.) and the recovery of basic movement capabilities (rolling over, sitting, standing, walking, etc.). The section provides medical treatment and training using physiotherapy, therapeutic exercise, basic movement training, and the like to enable such recovery. The section has the equipment needed to assess motor functions objectively such as instruments for motion analysis and cardiorespiratory analysis. Occupational therapy provides an assessment of problems with applied motor skills (eating, straightening one's posture, changing one's clothes, excretion, bathing, housework, writing, etc.) due to physical disability or higher brain dysfunction, along with treatment and exercises aimed at the recovery of those abilities. Also, to assess problems with movement, facilities are available that include toilet, bath, and Japanese-style room facilities with instrumentation. The section also provides guidance to families on how to properly assist elderly people and use assistive products--a necessary function for an aging society. In speech-language-hearing therapy, communication impediments such as speech problems, lisps, voice disorders, or higher brain dysfunction are assessed, and treatment or exercises are prescribed and taught. In addition, rehabilitation is conducted in consultation with doctors and nurses for problems with eating or swallowing that may occur along with speech impediments. Additionally, family members and caregivers are given specific guidance as required on how to communicate with the patient or how to handle their problems with eating or swallowing.
Features
The Rehabilitation Medicine provides rehabilitation therapy to help patients improve or recover abilities when they are having trouble with motor functions, performing daily tasks, or communicating. In rehabilitation therapy, the periods after the onset of symptoms or injury are classified by the Ministry of Health, Labour and Welfare as: the acute phase, recovery phase, and maintenance phase (living stage). Osaka University Hospital primarily provides rehabilitation for hospitalized patients in the acute phase. Rehabilitation physicians provide medical examinations to patients with motor function or communication impediments caused by various disorders and prescribe rehabilitation after determining that physical therapy, occupational therapy, or speech-language-hearing therapy would be effective. Among the physical therapists three are expert physical therapists, five are certified physical therapists, four are cardiac rehabilitation instructors, and six are certified respiratory therapists.
And among the occupational therapists one is certified respiratory therapist.
The hospital also accepts the following qualifications recognized by the Ministry of Health, Labour and Welfare.
1.Cardiovascular rehabilitation (I)
2.Cerebrovascular disease rehabilitation (I)
3.Disuse syndrome rehabilitation (I)
4.Locomotor rehabilitation (I)
5.Respiratory organ rehabilitation (I)
6.Cancer patient rehabilitation
Information for Outpatients
Consultation times
| | |
| --- | --- |
| First visit | 8:30 am to 11:00 am |
| Revisit | 8:30 am to 11:30 am |
| Revisit with appointment | 8:30 am to 3:00 pm |
※First-time visitors to Osaka University Hospital must have a referral from a physician.
Outpatient consultation days
Monday to Friday
Non-consultation days
Saturdays, Sundays, Holidays New Year's Holidays: Dec. 29 to Jan. 3
Public Information