Heart Center
Specialized medical services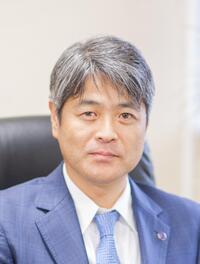 The Heart Center was established in 2007 to provide a comprehensive evaluation of medical conditions and appropriate medical care for individual patients through the combined efforts of the Department of Cardiology and the Department of Cardiovascular Surgery. The Department of Cardiology and the Department of Cardiovascular Surgery work closely together, holding joint preoperative and postoperative case conferences, ward rounds, and committees to review indications for heart transplants and ventricular assist devices.
In 2009, the cardiac rehabilitation room started operation, and in 2015, a palliative care team (Shinwa Team) was established for heart failure patients and their families. We collaborate with multiple disciplines to provide comprehensive cardiovascular care from the acute to the chronic stage.
The Heart Center has three significant features.
1) Treatment of Severe Heart Failure

We are certified as a facility for heart and heart-lung transplantation (pediatric and adult) and implantation of ventricular assist devices, and many patients with severe heart failure are referred to us from all over Japan. We focus on identifying underlying diseases and evaluating of myocardial viability in each patient, and then tailor optimal medical treatment, ventricular resynchronization therapy, arrhythmia ablation therapy, and surgical procedures such as mitral valve repair, mechanical circulatory assist devices, and heart transplants accordingly. We are working with a sense of mission as the "last bastion" for all patients with heart failure from mild to severe. We are also actively introducing new therapies such as iPS cell therapy. When a patient with severe heart failure cannot visit our hospital, our heart transplant team consisting of a cardiologist, cardiac surgeon, and transplant coordinator, will see the patient in their hospital.

2) Treatment of Valvular Disease

The Heart Center was the first in Japan to introduce transcatheter aortic valve implantation (TAVI) for aortic valve stenosis in 2010. Since then, we have participated in clinical trials of all devices introduced in Japan and have performed more than 1,000 cases. In 2018, we started MitraClip, catheter-based treatment for mitral regurgitation. We are also active in less invasive procedures such as minimally invasive cardiac surgery (MICS) and robotic surgery for other valvular diseases.

3) Treatment of Large Blood Vessels and Coronary Arteries

We have treated more than 2000 cases of aortic diseases (aortic aneurysms, aortic dissection, etc.), including many emergency cases. We also treat severe and high-risk patients and perform various stent graft procedures for the arch and thoracoabdominal lesions through clinical trials and research projects. We are also actively treating complex coronary artery lesions regarding coronary artery disease. In coronary artery bypass surgery, as in the treatment of valvular disease, we actively perform MICS, minimally invasive cardiac surgery.
Information for Outpatients
Consultation times
| | |
| --- | --- |
| First visit | 8:30 am to 11:00 am |
| Revisit | 8:30 am to 11:30 am |
| Revisit with appointment | 8:30 am to 3:00 pm |
※First-time visitors to Osaka University Hospital must have a referral from a physician.
Outpatient consultation days
Monday to Friday
Non-consultation days
Saturdays, Sundays, Holidays New Year's Holidays: Dec. 29 to Jan. 3
Public Information